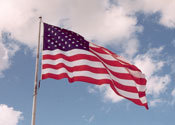 WELCOME TO LIBS STINK
They really do
(many have quit showering !)
The only web site in the world that will tell you everything you want or need to know about almost everything.
Written for the 5% of humanity who actually have a brain - for the rest of you, there's no hope.
READ OUR BOOKS
NEWEST BOOK ARE WE COMPLETELY CRAZY
WERE THERE
THE AMERICAN ECONOMY ( BELOW) IS AN IMPORTANT ADDITION TO THE SITE. WELL WORTH YOUR TIME. MAYBE YOU CAN DO SOMETHING?
Note carefully the explanation of why no public sector union can or should ever be allowed to negotiate their contracts!
A must read
Take the test, many of our leaders have.
See where you stand.
READ ARTICLES
( A MOST IMPORTANT ARTICLE )
A serious discussion on the differences between
liberals and conservatives
click on any article
SO, WHAT'S A SHITHOLE COUNTRY?
A DYNAMIC PLANET, COMMUNISM, SOCIALISM & ISLAMISM,
MAKE AMERICA GREAT AGAIN POEM, AMNESTY, GOING, GOING GONE,
LIBYA & EGYPT, THE LONG BUMPY FLIGHT, THE AMERICAN ECONOMY, WHO SCREWED YOU
SUB PRIME, BARACK OBAMA CRIMES, ISLAM, ISLAMIC TERROR,
GREEN ENERGY, WINSTON CHURCHILL, CRUSADES, LIBS ARE PURELY EVIL,
COMMUNISM , WHY I'M A CONSERVATIVE, 2010 AIRLINE SAFETY, WHY I'M A CONSERVATIVE,
2010 AIRLINE SAFETY, PROGRESSIVES END GAME, CARTOONS , SHORT STORIES, IRAN & N. KOREA ,
PLATFORM FOR THE NEXT PRESIDENT, GLOBAL WARMING, WHAT'S WRONG WITH AMERICA, WISDOM, ENTITLEMENTS,
TWO AMERICAS , GUNS, TORTURE R US, THREE GREATEST EVILS, UNIVERSAL HEALTH CARE, OIL PRICES, DEMOCRACY,
THE MEANING OF LIFE , IMMIGRATION, TAXES, THE JEWS OF BOCA RATON, HOMOSEXUALS, WAR, OBAMA ILLEGAL IMPOSTER,
THE EVIL DEMOCRATS , DEMOCRATS, RANDOM THOUGHTS, A COLD GREY FUTURE , THE NEW AMERICAN MAJORITY,
WHO WE WERE, QUANTITATIVE EASING EX NIHILO, AMERICA AT A CROSSROADS THE WARNING,
Who is the black man from Chicago?
A must watch
http://www.youtube.com/watch_popup?v=tCAffMSWSzY#t=28
If you don't read anything else on this site, read WHO WE WERE. This might be the most important article you will ever read.
The comments on this site are raw and direct. If you haven't guessed, I'm one of the 250 million American's who feels that obama and the libs are destroying this beautiful country. To eliminate any possible misunderstanding, it is solely my intention to protect the Constitution of the United States of America. It is NOT my intent to express anything that could be remotely be interpreted as an "intent to cause the overthrow or destruction of lawful civil authority.
"America went from true giants like Washington, Jefferson, Lincoln, Eisenhower and Reagan to what………a bama……..? Can anyone, considering this, really argue that this once great country has not fallen, fallen far and is facing her demise and decline…..I think not! I predict that many of the less stupid nobama voters will rue the day their anger twisted them into voting for the destruction of their country…. It is one thing to hate Bush, entirely another to hate ones country so much that you would place it in the hands of the likes of a bama, harry Reid and nancy peloosi." ( A Cold Grey Future, above)
"All this they have done and why, so underprivileged, unemployed and often unemployable, unqualified, uneducated minorities could jump into home ownership without earning that right and to curry political favor? It's hard to believe that this is why they did it but, there you are……… If any of you ever vote again for a democrat, especially obama ,who was intimately involved in coercing the banks- then God help you and God help us all" ( See Who Screwed you, above)
"Any country or government allowing its citizens to participate in elections wherein they can vote themselves benefits that they do not pay for will soon fail. Equally, any country where the majority are being supported by taxes taken from a productive minority will inevitably elect pandering populists who will destroy that country. Evo Morales and Hugo Chavez are excellent examples of the 'democratic' rule of the mob- unfortunately , so now is America." ( See Democracy, above)
Whoa! Wait a minute. If the US can engineer lower oil prices, why did they allow the prices to hit the roof last year? Good question. Again, we have to use supposition and think like a ruthless global chess master. Could it be that we allowed prices to rise so dramatically only to "smoke" out our enemies, letting them have a little play to show their true colors - getting them "hooked" on the big bucks, jacking up their spending habits only to make the fall all that more painful? Well, it's a little far fetched but certainly possible. (see 'Oil' above)
"What you are about to see they ( the dems, socialists, communists, fascists and and other filthy libs) don't want you to see and never thought you would. After looking over the following you will be horrified and shocked. If you are paying taxes and love your country your will be boiling mad and whatever you're political persuasion, you will never be the same " (read THE EVIL DEMOCRATS )
WHAT TO WATCH OUT FOR
PREDICTIONS FOR 2018
UNLIKELY THINGS I'D LIKE TO SEE:
Hillary is charged with crimes

Obama is charged with crimes

BLM will be placed on a terror list

CAIR will be made illigal and eliminated

Muslims will be deported from all western countries

The 800,000 illigals brought to America by their parents will be deported

Islam will be declared a dangerous cult (not a religion) and be outlawed in America
THINGS I BELIEVE WILL ( might , could) HAPPEN
Conservatives will win mid-term elections

Liberals will suffer major political defeats

The mad yellow fat midget will meet his waterloo

Many will die in South Korea as America destroys NOKO

China will not help but not oppose the American action

Iran will back away from terror

Syrians will be sent home by the EU

The UK will deport problem Muslims

Islamic terror will be reduced worldwide

US Military will continue to grow stronger

The American economy will grow

President Trump's approval rating will increase

Fake News will be forced off the air

Wages and salaries will increase

BITCOIN bubble will collapse

With several disruptions- the stock market will continue to profit

3D printers will be widely used in manufacturing

Self-driving cars will be withdrawn from the markets due to accidents

Passengers will begin to avoid boarding fly by wire controlled aircraft

Chinese debt will increase

American entitlements will be considerably reduced

Progress will be made at infrastructure repair

Pelosi will retire with many aged and out of touch Democrats

The 800,000 illigals brought to America by their parents will not be deported

The Border wall construction will begin

Illigals will be far more harshly dealt with and most will stop trying

Anchor baby, Chain migration and Visa lottery will be cancelled

Muslim immigration to America will be vastly reduced

Islam will be not be taught in American schools

Latino and other gangs will be vastly reduced

Drug use will be curtailed

America will become energy independent and stop buying Arab oil

Venezuela will collapse and Maduro will be toast and arrested

Germany will elect a pro-German populist who will deport Muslims

Sweden and France will deport Muslims
MY PREDICTIONS FOR 2017
20 right 4 wrong
Illegal aliens: Will be forced out by the Trump administration beginning in 2017. (especially criminals) The new American president will enforce our immigration laws and shut down the border. A 35 % tax will be enforced on everything moving north from our factories into the US and that money will build the wall. A 25% fee will be deducted from every dollar the Latinos, Asians and all others send back to their homes from their jobs in America. ( this has begin and will increase)
The Election: Trump will be the republican nominee in 2016 and go on to defeat Biillary in the general election. Billary may be indicted for her violation of state secrecy laws. She is ill and worn out. A murderer! Corerect!
The American dollar will lose considerable value during 2017 but recover slowly Look for the economy to rebound when the libs are out. Obama is the greatest enemy of businesses we have ever seen. The American economy will only begin to improve when the libs are out of all offices. Housing values will continue to decline until all the repo'ed homes are sold and then rebound ( This happened).
Gold will, regardless of who wins the election, increase. The Euro and the Dollar( like all fiat currencies) are in a race ot the bottom. The Euro however is wining having lost 30% of its value in 2015
All solar and wind generating companies will fail at terrific losses to the Taxpayer due to Bama giving his cohorts your money with no personal guarantees. They walk rich and you suffer. Solar and wind cost apx .23 to .25 center per kh to produce, They can sell only for .5 cents to the grid, who pays the difference- you do! subsidies. . ( Renewables are out, fracking is in- 100% correct!)
Prices for food and durables will continue to increase. There will be extreme actions including riots in America due to inflation. (Wrong - due to trump being elected)
Petroleum Coal, and Gas will rebound significantly. They are a good buy now. Oil will slip in the near term due American deposits. (Correct)
The Fed will no longer be able to print money. No more quantitative easing- eliminated by Congress in 2017. ( Wrong on this one)
Obamacare will, under Trump be nullified and cancelled in its entirety. Dodd Frank will be scrapped. Both may be arrested under a new Justice department. Why? The new AG will go after the libs who took money from Fanny Mae knowing that Franklin Raines was robbing the place blind and that the entire federal housing program was in dire jeopardy. (Partially right!)
Libya will continue in it's civil unrest as will Syria. IS will be stamped out under American direction, money and soldiers. Revised ROE's will allow US forces to shoot first and call halt to the dead bodies! (Right on this)
Egypt; Business and tourism will not recover in the near future. the country will descend into a kind of military civilian madness. Many wealthy Egyptians will emigrate as will many of the countries brightest and best educated. ( correct)
Iran will get its Islamic bomb and Israel will bomb them using nukes. War will break out which Israel will eventually win. So far, this remains entirely likely. Threats in the region have increased and Iran is rattling its sabers as I write this update. (So far inconclusive but remains possible)
Palestine: The General assembly will eventually vote to grant nationhood to the nutters in Palestine, mistakenly seeing them as human. (True but to no avail! )
Syria; The two sides will slaughterer each other and the EU and US will do nothing. After all, they have no oil.. and , except for the million refugees who really cares anyway... ( Wrong, Did not see Russia helping Asad)
Europe, has had it with muzzies and Le Pen in France will make gains as a populist to toss them out. Germany and Holland are already tossing muzzies out. (Wrong on this)
Pakistan will descend further into Islamic madness. This is certainly happening and they have nukes. Beware! ( this is so far true enough)
Tensions will rise between China and the US due to Trump changing trade rules and enforcing ocean routes etc. ( true and false at the same time- China is not yet militarily strong enough to get too tough with America)
North Korea is a menace to world safety. Perhaps we will see China agree with US to take Kim out?
( Right enough, This one is moving toward a war between America and NOKO perhaps in 2018)
Mexico will descend further into chaos and civil war. It already is. The Wall which may be finished in 2018 will stop the drug traffic significantly. The demand for drugs in America will result in many outbreaks of criminal and user chaos. Look for disturbances in the ghettos. ( Looks right enough)
The Muslims will, in 2017 try to move toward a united caliphate under Turkey or Iran. Pakistan will further distance itself from America. The Syrian government ( who ever succeeds Assad) along with Libya, Jordan, Saudi and Yemen will become more Islamic and less friendly to the west. Syria is collapsing and has descend into civil war and eventually despite the Russians, be turned over to radical Islamic elements. ( this one looks right enough)
In 2017 there will be another war between Israel and Hamas. Hezbollah will attack from the north. Israel will prevail. This may happen anytime, Indications are that I'm right. ( Not yet but moving in that direction)
Oil prices will increase slightly in 2017 but the new conservative president will open the country to drilling and manage to slow down prices as much of the product will be sold overseas with none being imported after 2018. ( True enough)
Obama will go down as one of the worst presidents in American history, Even worse than Carter if such is possible. ( True)
Russia will descend into economic chaos as the value of the rubble falls even further..... In 2018 Putin will be replaced. Crimea will be retuned to the Ukraine. ( looks like that was 100% wrong)
HOW AM I DOING
Predictions from 2009
The economy: The America we knew is gone, never to be resurrected. Look for the dollar to massively inflate as the filthy libs, pandering to their wretched constituents, feverishly print more and more greenbacks! nobama wants to hire his black ghetto pals to shovel dirt on public projects- this is his idea of saving the economy. Imagine a typical ghetto gang member, a drug pushing wog, with dreadlocks, a gold grill, nose and ear rings being offered minimum wage to work making roads.......... Good grief! the idea fairly boggles the mind! This one was 100% right.
State and early elections: In NJ, Virginia and other state and early elections Americans will rise up and defeat the obama minions and black ass kissers. The voters will demonstrate to the filthy lbs that they aren't at all interested in turning America into a socialist paradise. THIS ONE WAS 100%RIGHT... !
The Iranian bomb: Iran will get close to testing her WMD's and Israel will try to stop them by destroying the bomb making sites. Look for this action in the next few months. The anti-American rhetoric in the Middle east will vastly increase as Hezbollah activates sleeper cells and begins attacking western interests. Longer range rockets will fall on Israeli towns and cities as tensions in the Middle East rise to the boiling point. Nobama will have no clue what to do and Hillary will be totally lost. After all, she's only good at stealing money from S&L's - but of course, she doesn't remember! Not right.... yet..
America: In 2009 there will be a lot of "chatter" about dividing our country- one half for the filthy libs and their voting underclass and another for the 50 million Conservatives who voted against nobama.. This will include the many who believe that Any Rand's 'Atlas Shrugged' describes the values and morals that a great society should espouse and live up to. Of course, without another civil war, this will never happen- the filthy libs can't let us go until we have no more money and are of no further value.. Of course, at that point, it won't matter as we will all be living on "Velvetta cheese" handed out by Government trucks. :) Nobama is a one term asshole. Home grown and imported Islamic terrorists will begin attacking here at home. Nobama, who is either a Muslim himself or very sympathetic to Islam, will cry foul and try to keep from calling a act of terror what it is........ This one is out there... we will have to see.......
My Recommendations:
To cure all America's problems: No one who doesn't pay taxes can vote Period! This will end the DNC as well it should!
How to fix things. For starters; advise all employers that anyone hiring illegal Aliens is going to pay a fine of $50,000 per head and spend two years in prison. After two or three months the 20 million or so Mexicans will go home- where else? Then, advise the lazy bastards that the stupid food stamp deal is over. Here's what will happen. After a few days, the porch sitters will understand the little green check isn't coming. They will get hungry, they will get pissed, a few will riot. The water cannon and tear gas will disabuse them of that idea. Hundreds of them and then thousands and finally millions will find the jobs the Mexicans just left. They will be happy to finally be earning a living and we ( those of us who have played cows to be milked) will finally have them off our backs.
The Doomsday President
This was written before the unfortunate election but it remains pertinent!
For all the Obama supporters; This is a reality check! I want to advise you of the consequences that I foresee in the event your candidate should win the election. If Obama wins, it should come as no surprise that he will become a serious target for assassination which, if successful, will start a race war unlike anything we have ever seen. Watts will seem like a Boy Scout picnic by comparison………
Even if he somehow survives, the country will be completely torn apart and divided by deep hatreds. Racism, as we all know, is very much alive and most white Americans will not long stand for a black socialist president "spreading their wealth" as he has said he would do. ……. Thousands will move out of the country taking their guns and money with them, telling nobama to "keep the change!".
The minorities, democrats and socialists, few of whom pay any taxes or contribute in any way to our society, will be left with a rapidly shrinking tax base, the pandering pols will be printing money in a savage frenzy to satisfy their constituent's demands while creating runaway inflation. The dollar will become worthless…….. This is probably not what you want to see for our country. The entire United States will resemble California, bankrupted by give-away programs and rampant unionization. Chavez, Putin Amadinijad and all America's enemies will laugh themselves silly.
Here's the clincher. There are millions of dedicated white American patriots, many of whom are intelligent and wealthy and, however misguided they may be, will stop at nothing to kill Pres Barry whom they see as a terrible danger to the survival their country. The list includes thousands of police and military trained individuals, many with the access, knowledge and means to take him out. It is not unlikely to assume that one of them will eventually succeed.
If you agree with this analysis, tell everyone you know what will be the result if Obama wins…. We will all lose- big time ! A vote for Obama is a vote to destroy America….. If he quietly loses he will become just another footnote in history, if elected, he will be the beginning of a terrible conflagration that will destroy this great country…….and likely much of the world as well..
Robert Firth